Thursday, March 22, 2007
Ugh. Urk. Not good.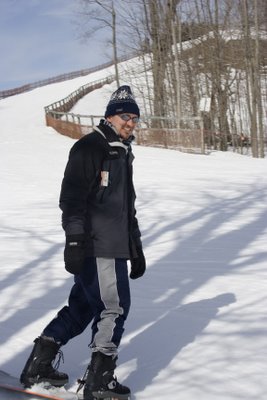 OK. I wa supposed to go the gym tonight. But my back was still alittle sore from my previous workout. Then I debated doing abs and some cardio. Nah. I walked on by. I walked home.
I felt guilty so I ate a whole sleeve of saltines with cream cheese. Ugh. What am I going to do with the three remaining sleeves?
JON
BTW no name saltines suck. avoid.
P.S me snowboarding last weekend.
Subscribe to Posts [Atom]