Friday, February 16, 2007
Consistency...
I need to pick a date and time to make a posting. Like a class, every week.

This is not the time. Or the day.

I'll be back later. Honest.

JON

Tuesday, February 6, 2007
Two from Siam Reap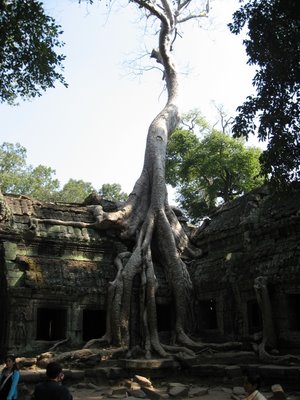 Looks like I can only do two pics at a time. I got the sidebar working though. Rental space available :).
Here is two more from Cambodia, One is Ta Phrom, the temple that the jungle is slowly reclaiming. If you've seen Tomb Raider, you've seen this temple. The other is a Cambodian Christmas special. For 500Riels, about 15cents Canadian you can take their picture. There are kids all over Cambodia, it's like one giant nursery school. I went past them 6 hours later, still there, still smiling.
JON
Top Ten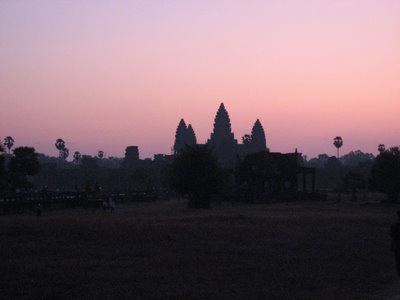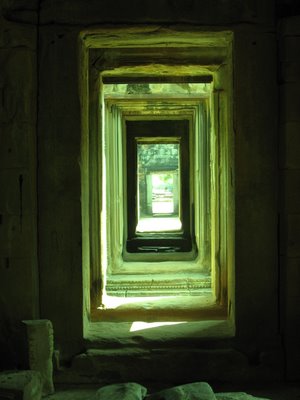 This might actually work. I already have my 'top ten' photos picked out. I had to do that to enter the Rotman LENS photo competition. So I'll throw those up first, then get moving on the day by day journal stuff. I should take a moment to plug www.omnis.com as my hosting provider. $7 a month for 15G of space and 250G of transfer. Their customer support is fast, good and respectful. If your hosting provider is a PITA, consider these guys. They make it easy. Wonder if I can sidebar that last one?
These twoare from Angkor Wat monument park near Siam Reap, Cambodia.
Monday, February 5, 2007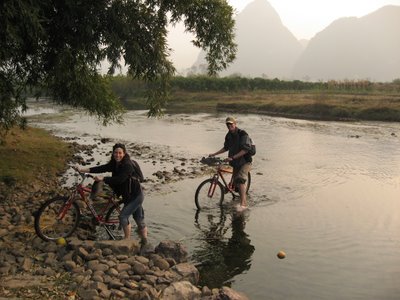 Wow, that's pretty cool. Let's try a resizing. Pushing bikes across a river in China. We were slightly off map that day. OK, way off. Nice of the old lady to show us where the river was shallow.
Alright, I got sidetracked with Vista. I have a two year old PC that was supposed to be my new Media machine. I finally got that running and figured I would start with Vista. A new router, a new printer, a few RTM downloads later I have it running. Then I find I only have 15M of disk space on this site. And that the hosting company now offers 50M as the minimum. So I switch plans, update DNS, adjust file structures etc. Now I'm back up.
I'll try the Bolgger attachment option and see how that works. Classic Yangshou China sunset shot.
JON
Friday, February 2, 2007
Trip photos coming soon...
Alright, my top 30 (and growing) photo set from the recent Asia tour will be up shortly. Since the highway home is closed, it may even happen this weekend. Bah.
I think I figured out how
www.beam-out.com
works, and this should look similar. Or I may have to *actually* call Brent. Yeah, it happens.
JON
Subscribe to Posts [Atom]